Some of you know that our family has lost both of our dogs Fluffy (Golden Retriever) and Milo (Chocolate Lab) within a month of each other.
 
Our house has been so empty without our babies and being the dog lovers that we are we wanted to save a life.
Temo is a Lab Mastiff that we found at the Orange County Animal Shelter.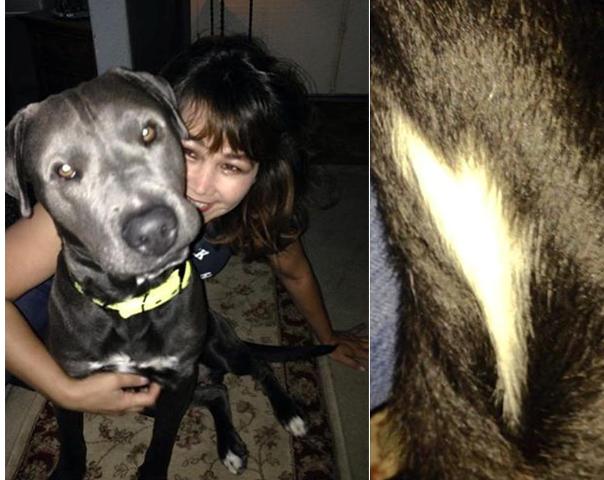 Above Temo's belly is this white heart.