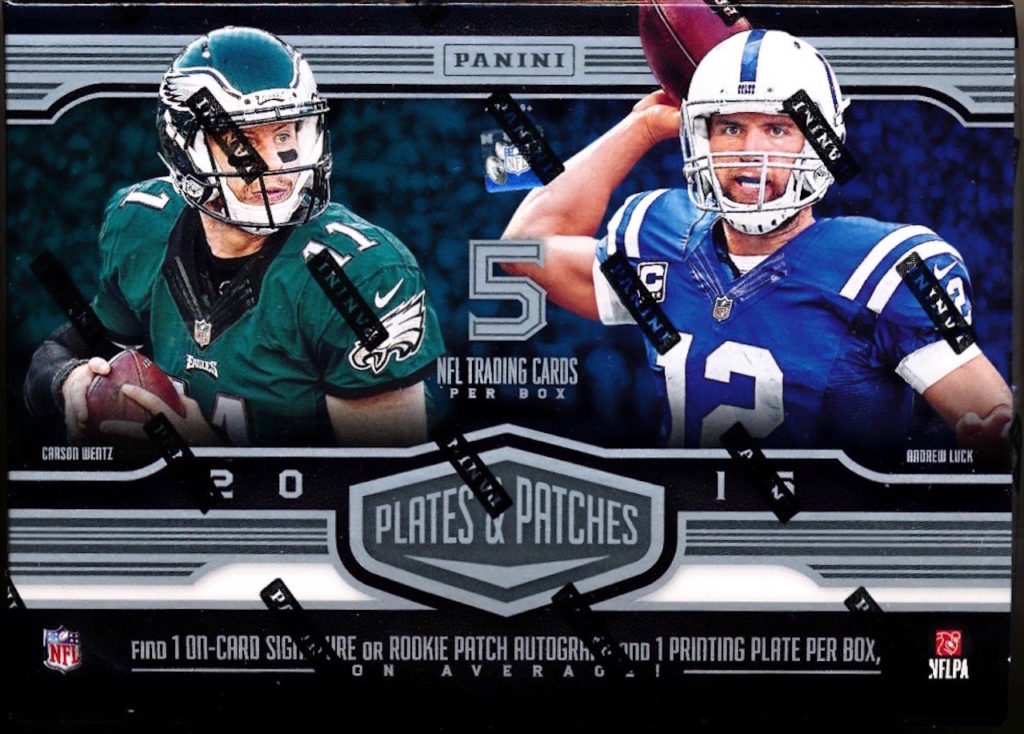 1 Pack Per Box, 5 Cards Per Pack
(1) On-Card Autograph or Rookie Patch Auto, (1) Prime Memorabilia Card, and (1) Printing Plate Per Box
Pull stunning on-card autographs from the greatest to play the game in Canton Calligraphy!
Chase massive memorabilia swatches in Full Coverage and Double Coverage!
Score stellar Rookie Patch Autographs from the stars of the 2016 NFL Rookie Class!
Every card in the program is #'d/99 or less!
Key Rookies: Ezekiel Elliott, Dak Prescott, Carson Wentz, Jared Goff, Derrick Henry, Paxton Lynch.
PRODUCT BREAKDOWN:
ROOKIE QUAD JERSEY/DOUBLE COVERAGE/FULL COVERAGE: Chase supersized and multi-swatch prime memorabilia cards!
CANTON CALLIGRAPHY/SIGNAL-CALLERS/GAME CHANGERS AUTOGRAPHS: Find on-card autographs of some of the NFL's best and brightest from all eras!
ROOKIE PATCH AUTOGRAPHS/ROOKIE PATCH AUTOGRAPHS GOLD/ROOKIE PATCH AUTOGRAPHS RED: Look for Rookie Patch Autographs that showcase the stars of the 2016 NFL Draft, #'d/99 or less!